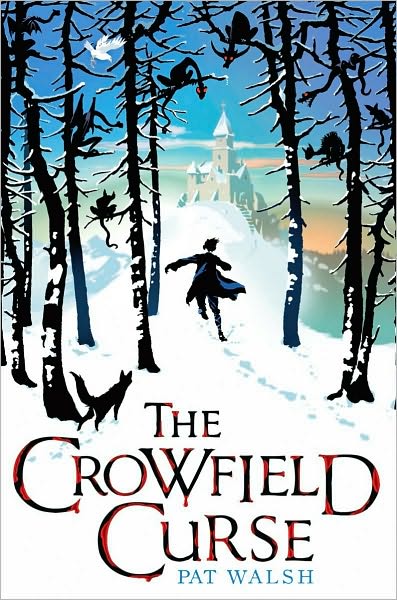 Review by: Ann M. Mills, M.S.Ed.
When William loses most of his family in a fire, the townspeople are a little wary of him. After all, he was the only one who didn't perish in the fire. No one offered him a home and he was sent to live at the small, cold, gray stone Crowfield Abbey, where he worked hard for the monks all day to earn his keep.
The dreary, hard daily life at the Abbey is revealed through the eyes of William. But, his life is about to change. One day while gathering wood he hears whimpering, and he discovers a talking creature, caught in a trap. William frees the creature and takes him back to Brother Snail at the Abbey, hoping the monk can help it. William learns that the creature is a "hob" and starts to realize that there are many things in the
forest that he cannot see.
Soon, a mysterious guest comes to stay at the Abbey with his strange servant. William unwillingly finds himself connected to the curse of Crowfield and other unseen dangers in the woods. This book has a nice tension to it, but is not rocking and rolling with action. Rather, it unfolds the secret of The Crowfield Curse. It has some nice, descriptive language as when describing horses starting to show anxiety…"The other two danced nervously, eyes rolling and nostrils flaring as fear infected them."
The author sets up the end of the story for a sequel, which I'm sure is coming!
*****Extra Activities*****
1. Get a long roll of drawing paper and create an abbey, the grounds and woodlands
surrounding it! You could add mystical fairies and other creatures in the forest.
2. Find books at the library that describe everything about monks and abbeys – today
and in history.